Live shopping is a phenomenon that is triumphing in China, but it seems that it has not yet taken root in the West, however, given the lack of results from influencer sales, the saturation of content in the web and with the increasingly dispersed interaction on shopping sites, more and more brands are adopting this new trend of e-commerce to promote their products and connect with their potential consumers.
What is Live Shopping (Teleshopping 4.0 in Europe)?
It is a live event; it has the elements of a TV show, but it interacts with all digital platforms and all points of sale. Live people see influencers, celebrities and products.
Part of the recognition that today networks or influencers alone are not enough and that TV alone does not achieve the necessary reach. So why not do everything in sync?
It is what is called "Crossing", where all the on/off media become a great medium, even this show can also be an event with the public in a business, shopping, fair.
Recently in Europe, more precisely in Spain, a specialized cycle has been carried out to understand this phenomenon, in said meeting the e-Commerce Growth Director of Havas Media Group, Armand Solé, contextualized the phenomenon, assuring that it appeared in 2016 with the creation of Taobao Live, of the Chinese group Alibaba: "It arises from a new modality, no longer of purchase, but of engaging [connecting] with the community."
Today this technique already sells millionaire figures of more than 12 zeros in China, in the USA it is beginning to grow and in Argentina (a country where social networks and influencers have great penetration) for the second consecutive year events promoted by the CACE (Argentine e-commerce chamber).
Why is it so useful to sell clothing, cars, appliances, cosmetics, consumer products?
· Influencers, celebrities, even invited audiences, interact live using the products, in an atmosphere created to have fun buying and sharing.
· The web or platforms alone are cold, boring, hard, there is no one on the other side.
· Live Shopping is also made to live the brand experience.
· It is an integrating tool for all media, leaving aside the fight of online or networks.
· It is a live show that has the best of TV and networks.
· Allows you to pay, watch, interact, have fun, all at once.
Clearly, live shopping, more than being a new tool, is the integration of all the tools, but fundamentally what it exposes is that online alone does not generate conversion, and offline alone does not generate traffic, combining both, the results are enhanced between 11 to 50 times; live shopping seems to be the future of e-commerce.
To tell us what it is, who produces it and who participates, we interviewed Pepi Maqueda, account director of LatamOne Full Agency (https://onefullagency.com), an agency selected in Argentina by CACE (Argentine Chamber of Electronic Commerce) to fully produce this event.
"Live Shopping, a new way of selling, is a mix of virtuality with presence. It is the part of physicality/humanity that is missing from the web, it is even an advance, for the universe of networks such as Instagram or Tik Tok. It is a different experience. This event is generated by CACE, and we produce it for the second year from LatamOne, in coordination with strategies that we implement from Miami to Buenos Aires, but the core of the operational development is 100% Argentine", Pepi Maqueda tell us which also adds: "We are only at the beginning of what I am sure is going to be the humanization and evolution of e-commerce."
"It's a fantastic tool, it's a crossroads of the best of television, influencers and celebrities, with technology, networks and the digital world," says Pepi Maqueda.
The owner and Account Director of LatamOne Full Agency expands on us: "It is very superior because people really participate live, they can chat, ask questions, see and be answered on the air screen, interact, but also have fun. It is a much more amplified experience than a photo or video, or a viral from an influencer, or any development they have on a website".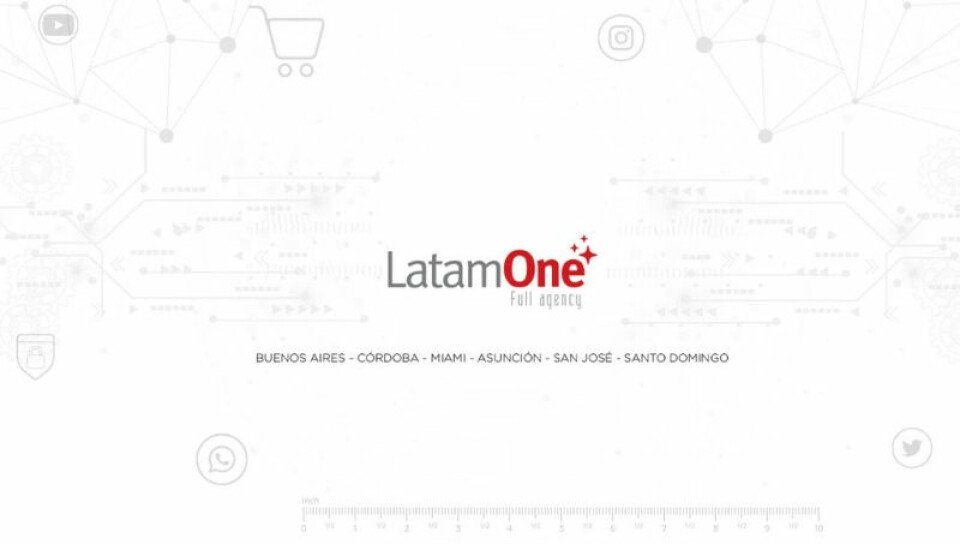 In addition, recently the Ford Argentina brand has just carried out the first Live Shopping of an automotive company in the continent and we had the honor of being part of that marketing and media disruption, but we will tell you about that in the next few days.